ABOUT THE BOOK
I am your maid.
I know about your secrets. Your dirty laundry.
But what do you know about me?
Molly the maid is all alone in the world. A nobody. She's used to being invisible in her job at the Regency Grand Hotel, plumping pillows and wiping away the grime, dust and secrets of the guests passing through. She's just a maid – why should anyone take notice?

But Molly is thrown into the spotlight when she discovers an infamous guest, Mr Black, very dead in his bed. This isn't a mess that can be easily cleaned up. And as Molly becomes embroiled in the hunt for the truth, following the clues whispering in the hallways of the Regency Grand, she discovers a power she never knew was there. She's just a maid – but what can she see that others overlook?
Escapist, charming and introducing a truly original heroine, The Maid is a story about how everyone deserves to be seen. And how the truth isn't always black and white – it's found in the dirtier, grey areas in between . . .
BUY LINK:
MY THOUGHTS
What a fabulous story this is. No wonder that it has been snatched up to be made into a movie.
Molly the Maid has worked at the Regency Grand Hotel for several years, where her employer sees her as a reliable and conscientious worker. Molly lives by routines and schedules. She has problems fitting into society but longs for a friend or a boyfriend. Molly lives on her own now, in a rented rundown flat, as her grandmother, who brought her up, died only a few months before. Molly's grandmother was the rock who guided Molly and protected her from the world.
There is a very wealthy couple that stays at the hotel regularly, the man doesn't even seem to see Molly, but his wife gives Molly huge tips and calls says she is her friend. When Molly finds the woman's husband dead one morning, Molly becomes visible to everyone, including the police.
What a truly astonishing story this is! You cannot help but want to mother Molly and guide her, especially with who she can and cannot trust. You can see situations building up, but she sees the world differently from how I saw people. At times she made me smile and at other times I feared for her safety. Molly's innocent outlook could be her downfall.
There is so much more to this story than you realise. Most of the story takes place at the hotel, with quite a tight cast of characters. There is always something happening in this busy workplace with the guests and the staff. A huge must-read for 2022.
I wish to thank Net Galley and the publisher for an e-copy of this book that I have reviewed honestly.
ABOUT THE AUTHOR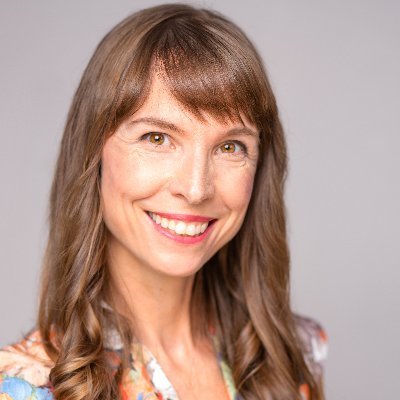 NITA PROSE is a long-time editor, serving many bestselling authors and their books. She lives in Toronto, Canada, in a house that is only moderately clean.
Twitter: @NitaProse