ABOUT THE BOOK
SAND. A hostile world of burning sun.
Outlines of several once-busy cities shimmer on the horizon. Now empty of inhabitants, their buildings lie in ruins.
In the distance a group of people – a family – walk towards us.
Ahead lies shelter: a 'shuck' the family call home and which they know they must reach before the light fails, as to be out after dark is to invite danger and almost certain death.
To survive in this alien world of shifting sand, they must find an object hidden in or near water. But other families want it too. And they are willing to fight to the death to make it theirs.
It is beginning to rain in Fairfax County, Virginia when McKenzie Strathie wakes up. An ordinary teenage girl living an ordinary life – except that the previous night she found a sand-lizard in her bed, and now she's beginning to question everything around her, especially who she really is …
Two very different worlds featuring a group of extraordinary characters driven to the very limit of their endurance in a place where only the strongest will survive.
BUY LINK:
MY THOUGHTS
I enjoy reading different genres, especially as I read so much, so this was a must for me. The book begins with two stories, one which seems in the world nearest to ours and another far from it, or far into the future when it is only vaguely recognisable as it is a vast desert with abandoned cities.
I liked getting to know Mckenzie, a young teenage girl who began to see things from the other world that no one else could. Of course, it was seen as a medical condition rather than a glimpse into something much more. When a man contacted her and said he saw what she saw, she was wary of him. But he could describe what was around her. They had to meet.
In the world of relentless sun and sand, a family of strangers had been put together to complete a dangerous task. They weren't on their own. It would be a race against each other to who would be the winners.
There are some weird and wonderful characters in the story that you find yourself getting to know as the story goes on. I particularly liked Spider. There are shockers in the story, especially about halfway through. I was speechless, as it was so unexpected. This book is over 600 pages, but this genre always seems to be. Though to be honest, time flew by. The thing about this sort of fantasy is that there are no rules, you just don't know what is around the next corner.
It is a cracking story, but I don't know if it will be possible to find closure as sadly, the author died in 2021, such a tragic loss.
I wish to thank Net Galley and the publisher for an e-copy of this book, which I have reviewed honestly.
ABOUT THE AUTHOR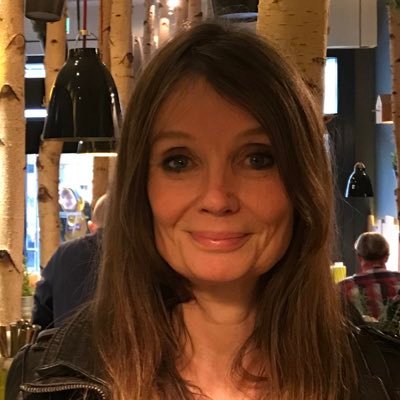 Theo Clare left school at fifteen. She worked as a barmaid, security guard, filmmaker, hostess in a Tokyo club, educational administrator, and teacher of English as a foreign language in Asia. She had an MA in film from the American University in Washington, DC, and an MA in creative writing from Bath Spa University, UK. She wrote crime novels under the name Mo Hayder, and her fifth novel, Ritual, was nominated for the Barry Award for Best Crime 2009 and was voted Best Book of 2008 by Publishers Weekly. Gone, her seventh novel, won the Edgar Allan Poe Award, and her novel Wolf was nominated for Best Novel in the 2015 Edgar Awards and is currently being adapted for the BBC. Theo Clare was diagnosed with motor neurone disease in December 2020 and passed away in July 2021. She leaves behind a husband and daughter, a powerful legacy of books, and an incredible number of people who loved and admired her.
Twitter: @TheoClare1