Firstly I would like to thank Anne Cater of Random Things Tours for inviting me on the Blog Tour for Life According to Brian by B M Dawes.
ABOUT THE BOOK
Life According to Brian chronicles forty-four stories of mishap and misadventure of a scale unparalleled in modern man. Disguised in comedy to protect the seriously guilty, the story follows Brian's escapades traversing the world and captures not only the lunacy of life but the luck involved in avoiding one's own death.
The guidebook for the mentally impaired includes: poaching, drugs, imprisonment, kidnapping, poisonings, alien hunters, crocodile suicide and much, much more…
The sorry episodes are being played out via a game of chess. God and Charles Darwin, seeking to save mankind, are plotting Brian's untimely demise. The winner of each play gets to choose the method of death. Constantly interrupted by visiting deities, kings, queens and E.T., the two main players are frustrated in their attempts to have some peace and play the game, with a nice cup of tea and some Mr Kipling cake.
Send the kids away, euthanise the cat, find a comfy chair, pour a pint of the finest whisky…have a reliable psychiatrist on speed dial.
Come inside and enjoy the ride…
BUY LINK:
MY THOUGHTS
What can I say? The story follows the life and antics of Brian, who has been born into a pretty well to do family and the privileges that come side by side with it. Unfortunately, there isn't an ounce of common sense in Brian's brain, so does he not only get misled easily with his pals, but he is also a great orchestrator of mischief himself.
The story follows Brian from an early age, who is like a cat with multiple lives, with the scrapes that he gets himself into. Political correctness is nowhere insight, and the lunatics seem to have taken over, but it is a book that you won't be able not to laugh at.
Brian lives in a permanent state of drunkenness that I feel he has never had a hangover for yet, only because he hasn't ever been sober! Each chapter is a new adventure that takes you around the world, where he and his pals stamp their mark on the place and people they meet. Their adventures result in them never being able to return. Each story is unique and quite often deadly.
Among all this craziness are God and Charles Darwin playing a mind-blowing game of chess, while other characters of history mull about. You won't have read anything like this book, and it feels like a magnet that won't leave your hand. Very funny, over the top and compelling. Love or hate Brian once he is in your head, he won't come back out.
ABOUT THE AUTHOR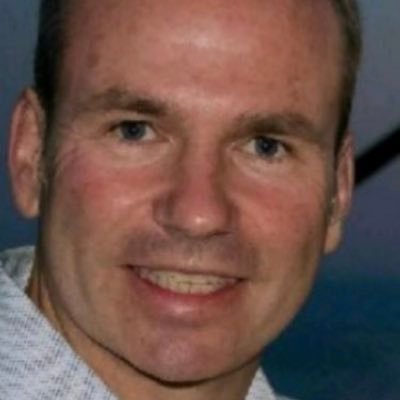 B. M. Dawes was born in Perth, Australia, in 1971, where he first discovered his fear of venomous snakes. This legitimate threat to life would then follow Brian to Zambia from the age of three to six. Escaping not only the marauding bandits and numerous attempts by his loving sister to shorten his already young years, Brian would then flee to Bahrain where he would misadventure throughout his teens. He attended university in Queensland, Australia, where he learnt his trade as a professional drinker and erred on the side of erring. He currently lives in Edinburgh, Scotland, with his long-suffering partner and two loving children, who have a pending life policy on their benevolent dad.
Twitter: @BMDawes1