Firstly I wish to thank Fern Lindsey-Tolley for inviting me on the Blog Tour for Summer's Out At Hope Hall by Ram Rhodes.
ABOUT THE BOOK
HOPE HALL thrums with activity under the summer sun. Sea Cadets march in the yard and happy chatter issues from English as a Foreign Language classes while the weekly Food Bank reaches out to those in need.
Kath is determined to honour the origins of Hope Hall, which was founded in memory of those lost during the two world wars. It's all hands on deck as the centenary celebrations continue, but Kath's efforts set her on a collision course with Celia Ainsworth, a descendant of the family that donated the land.
Added to this, a mysterious homeless man proves tricky for Sheelagh to identify, and a handsome stranger looks set to lead Kath a merry dance…
SUMMER'S OUT AT HOPE HALL is a fun and deeply moving story that celebrates the power of hope.
BUY LINK:
MY THOUGHTS
This is a lovely series to let yourself unashamedly enjoy, and forget everything else around you. It is the second book in the trilogy, and from the first page, I felt that I had never left this quaint village. The familiar characters filled the book along with new faces, while others sadly left, one way or another.
The lives of the residents, I can't bring myself to say story because they feel so real, centres around Hope Hall which were thriving due to so many people of the small village, but hugely with the organisational skills of Kath. Kath had ditched her previous employment and life in the city for country life, a reduced salary and much happier life.
The chapters follow local people and how Hope Hall has become a lifeline for some, a place of friendship for others and a safe harbour for anyone that needs it. It is coming up to one hundred years since Hope Hall had begun, and the villagers were intent on making it a massive cause for celebration. I loved the stories that tumbled out of the past, and the difference that they made to some of the residents in the present day. It brought a sense of what matters to people, taking chances and not passing an opportunity that may not come again.
I love the older generation of this community, as there is a lot of life and devilment left in this wild bunch! Hope Hall is a place for all the village residents, no matter what age they are. As I live in a small community, the village hall had been the hive of information, friendships and gossip. It felt homely reading about normal life as it was, and hopefully will be again one day. Looking forward to the final book in this series later in the year.
I wish to thank the publisher and Net Galley for an e-copy of this book which I have reviewed honestly.
ABOUT THE AUTHOR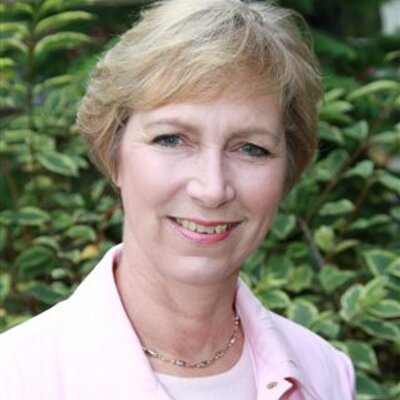 Pam Rhodes is known around the world as the presenter of BBC Television's Songs of Praise and her popular Hearts and Hymns programme on Premier Christian Radio. She describes herself as an 'anorak' in her fascination for hymns old and new, and her books on hymn-writers, like Love So Amazing, Then Sings My Soul and Hear My Song are essentials in many a church vestry! A natural storyteller with 25 varied books under her belt, Pam is perhaps best known for her novels packed with down-to-earth characters and situations that inspire and entertain.
OTHER BOOKS THE SERIES
Springtime at Hope Hall (Book 1 of 3 in this series)
Christmas At Hope Hall (Book 3 of 3. This title will be released on September 24, 2021)