ABOUT THE BOOK
'Warm, witty, touching – and frequently hilarious' David Nicholls, author of Sweet Sorrow
'Glorious.' Nina Stibbe, author of Reasons to Be Cheerful'
'Charming and tender, an offbeat and original gem that cracks your heart wide open' Pandora Sykes, author of How Do We Know We're Doing It Right?
Jane easily falls in love with Duncan: he's charming, good-natured, and handsome. He has also slept with nearly every woman in Boyne City, Michigan.
Jane sees Duncan's old girlfriends everywhere – at restaurants, at the grocery store, even three towns away. While she may be able to come to terms with dating the world's most prolific seducer of women, she wishes she didn't have to share him quite so widely. His ex-wife, Aggie, still has Duncan mow her lawn. And his coworker Jimmy comes and goes from Duncan's apartment at the most inopportune times. Jane wonders how the relationship is supposed to work with all these people in it. But any notion Jane has of love and marriage changes with one tragic accident. Now her life is permanently intertwined with Duncan's, Aggie's, and Jimmy's, and she knows she will never have Duncan to herself. But is it possible that a deeper kind of happiness is right in front of her eyes?
A novel that is alternately bittersweet and laugh-out-loud funny, Early Morning Riser is Katherine Heiny's most astonishingly wonderful work to date.
BUY LINK: Early Morning Riser
MY THOUGHTS
This week has been perfect reading for me as there are so many brilliant books out at the minute. The story follows Jane's life and how she meets the love of her life. The only thing is Duncan likes to share his love out amongst many. Duncan is the easiest going bloke that I have ever read about and never argues or fights. He is kind and does things for people on the quiet, as he doesn't like the fuss. He also has an unbreakable connection to his ex-wife, although she has re-married) and still does her garden. Jane thought he would eventually marry her, but it hadn't happened. Jane had to make a decision and leave him if she was ever going to marry.
What I loved about this story were the people that surrounded Jane and Duncan too. I loved the quirky characters, the hilarious situations and how they all come together for each other. When you first meet someone and fall in love, you don't always think of all of the other people that come along with them. The aunties, best mates, responsibilities in their lives and of course the ones that came before you. What a mixed bunch they all are!
Duncan is a cracking character, so open and honest about his past, his present and how he sees his future. A real chilled out dude. The story takes place over a number of years, not months, as the dynamics of the group change and re-arrange. There are so many light-hearted moments that made me chuckle and laugh out loud. I listen to my books at work when the place is closed. We work on our own but within hearing distance. It was one of those times that me randomly laughing out loud at the story only I could hear, became infectious for everyone nearby me.

A brilliant story, that has so many of life's hurdles to relate to. I loved Duncan and Jane, the perfect match for each other and their crazy friends. Excellent reading.

I wish to thank Net Galley and the publisher for an e-copy of this book which I have reviewed honestly.
ABOUT THE AUTHOR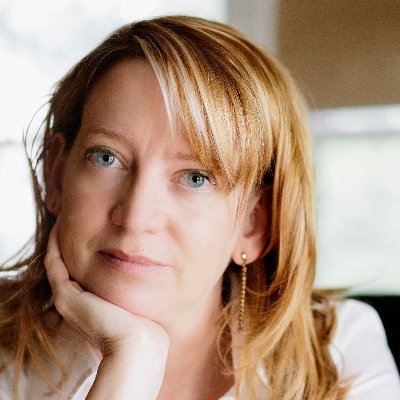 Katherine Heiny's fiction has been published in The New Yorker, Ploughshares, Narrative,Glimmer Train, and many other places. She lives in Washington, D.C., with her husband and children.
Twitter: @katherine_heiny