I wish to thank Graeme Williams for inviting me to read this book.
ABOUT THE BOOK
WO STRANGERS. DANGEROUS SECRETS. THEIR ONLY CHANCE IS EACH OTHER.
Cait's job is to transport women to safety. Out of respect, she never asks any questions. Like most of the women, Rebecca is trying to escape something.
But what if Rebecca's secrets put them both in danger? There's a reason Cait chooses to keep on the road, helping strangers. She has a past of her own, and knows what it's like to be followed.
And there is someone right behind them, watching their every move…
*Named one of the New York Times top 10 crime novels of 2020*
BUY LINK:
MY THOUGHTS
It is a story of intrigue, secrets and danger by the minute and mile. I liked the spider's web of stories that linked them together, as the actions of one person rippled through to affect everyone else. All the characters are at critical times in their lives, and although some of them have never met, they each hold other peoples fates in their hands.
There are so many moral dilemmas, but it lays out the pictures of them, from both sides of the disputes. It is very different being emotionally involved than seeing a problem from the outside with no ties to it. Social media plays a huge part in the story. The pace at which a story can take off on the different platforms is at times not only instant but terrifying.
Cait is a freelance journalist, although she had been unable to find regular work in the industry and gets by doing other work until she writes about something that happened to her and the story goes viral, not in a good way for her. The story flips to Rebecca and her journey from being a teacher to being in the public eye twenty-four seven. Each of them was on a journey across the country together, but someone is out to stop them.
I liked both these women who had unknowingly prejudged the other. Their stories are put on hold, and new characters enter the story. I thought how it all came together was very realistic how it would have played out. A brilliant story with so many undertones that I never saw until it was too late.
I wish to thank Net Galley and the publisher for an e-copy of this book which I have reviewed honestly.
dffffffffffffffffffffffffffffffffffffffffffffffffffffffffffffffffffffffffffffffffffffffffffffffffffffffffffffffffffffffffffffffffffffffffffffffffffffffffffffffffffffffffffffffffffffffffffffffffffffffffffffffffffffffffffffffffffffffffffffffffffffffffffffffffffffffffffffffffffffffffffffffffffffffffffffffffff
ABOUT THE AUTHOR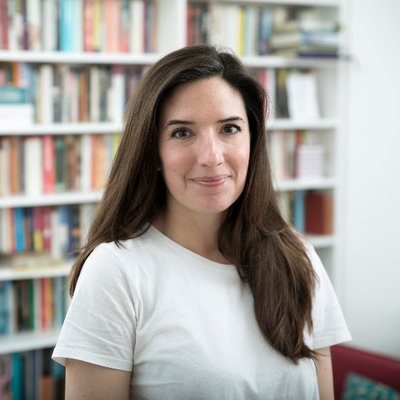 I'm American and live in London with my husband and our two excessively fuzzy cats, Roger and BoJack. I spend much of my time reading, writing, running along the Thames and trying unsuccessfully to remove cat hair from the furniture.
Facebook: Jessica Barry
Twitter: @jessbarryauthor
Instagram: @jessicabarry9