I wish to thank Michelle Fitzgerald of FSB Associates for inviting me to read and review this book.
ABOUT THE BOOK
It's 1911 in Italy, and Pietro's life on the family vineyard is idyllic. He has at last captured the melody of the grape harvest on his clarinet and can't wait to share his composition with his grandfather, but before he can play, news arrives of a deadly disease sweeping the countryside. They have no choice but to burn the vineyard to stop its spread. The loss is too much for Pietro's grandfather, and by morning, Pietro has lost two of the most precious things in his life—his grandfather and the vineyard. All he has left is his music, but a disastrous performance at his grandfather's funeral suggests that music, too, now seems beyond his reach.
Adrift with grief, Pietro seeks a new start in America. He goes to work in a Pennsylvania coal mine where his musician's hands blister and his days are spent in the muffled silence of underground.
When the beautiful voice and gentle heart of a friend's wife stirs a new song in him, Pietro at last encounters a glimmer of hope. From a respectful distance and without drawing the attention of her husband, Pietro draws on Assunta for inspiration and soon his gift for music returns. But when grief strikes in Assunta's life, Pietro is to blame. When Prohibition steals Pietro's last pleasure, he has to do something before Assunta's grief consumes them both.
Inspired by true events, From Ashes to Song is a story of unconventional love, hope, and the extraordinary gifts brought to America by ordinary people in the great wave of immigration.
BUY LINK:
MY THOUGHTS
What a beautifully written story this is. It begins in the breathtaking vineyards' of Italy in 1911 when Pietro is a young man, still not knowing what direction his life is going to take him, when disaster strikes. The vines become contaminated and have to be destroyed just weeks before the harvest, and it is all too much for his grandfather to take, and he passes away. Pietro is only left with his music, and a promise to honour his grandfather's wishes, to follow his music and a new start.

Pietro heads for America, meeting people who will become a massive part of his life and influence his ability to create beautiful music. The story is based on fact but wound around a fictional story where somethings have been changed. It is bursting with larger than life characters, who, on the whole, are good people that help each other out. The only way Pietro can make ends meet is to work down the coal mines in Pennsylvania. Different people he comes across, influence his music, but one woman makes him see every movement as music, but she is married.

It is such an emotional journey reading this book, the hardships and losses from sickness and terrible accidents at the mines. Every day is so incredibly hard for them all, but it always seems to band them together never pull them apart. It is the simple things in the book that made my heart skip and feel so humbled. The way the author describes Pietro's music made me have goose lumps to the point that I could feel it through the people that listened to him.

It isn't all sadness, as there is one particular story in the book had had me crying with laughter over some chickens. It is such a gem of a book. The story follows Pietro's life and those close to him. A superbly crafted story from the heart.

I wish to thank Net Galley and the publisher for an e-copy of this book which I have reviewed honestly.
ABOUT THE AUTHOR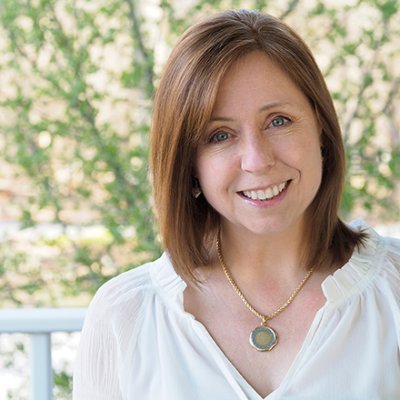 Hilary Hauck is the author of From Ashes to Song, her debut novel. A writer and translator, her work has appeared in the Mindful Writers Retreat Series anthologies, the Ekphrastic Review, Balloons Lit. Journal, and the Telepoem Booth. She moved to Italy from her native UK as a young adult, where she mastered the language, learned how to cook food she can no longer eat, and won a karate championship. After meeting her husband, Hilary came to the US and drew inspiration from Pennsylvania coal history, which soon became the setting for her debut novel. Hilary is Chair of the Festival of Books in the Alleghenies, past president of Pennwriters, and a graduate of RULE. She lives on a small patch of woods in rural Pennsylvania with her husband, one of their three adult children, a cat with a passion for laundry, and an oversized German Shepherd called Hobbes—of the Calvin variety.
Twitter: @HilaryHauck