ABOUT THE BOOK
'The affair was weird when seen from afar, but seen close-up, it was Kafkaesque: it was not possible in 2014 for a Boeing 777 to have simply disappeared…'
A remarkable piece of investigative journalism into one of the most pervasive and troubling mysteries of recent memory.
01:20am, 8 March 2014.
Malaysia Airlines Flight 370, carrying 239 passengers, disappeared into the night, never to be seen or heard from again.
The incident was inexplicable. In a world defined by advanced technology and interconnectedness, how could an entire aircraft become untraceable? Had the flight been subject to a perfect hijack? Perhaps the pilots lost control? And if the plane did crash, where was the wreckage?
Writing for Le Monde in the days and months after the plane's disappearance, journalist Florence de Changy closely documented the chaotic international investigation that followed, uncovering more questions than answers. Riddled with inconsistencies, contradictions and a lack of basic communication between authorities, the mystery surrounding flight MH370 only deepened.
Now, de Changy offers her own explanation. Drawing together countless eyewitness testimonies, press releases, independent investigative reports and expert opinion, The Disappearing Act offers an eloquent and deeply unnerving narrative of what happened to the missing aircraft.
An incredible feat of investigative journalism and a testament to de Changy's tenacity and resolve, this book is an exhaustive, gripping account into one of the most profound mysteries of the 21st century.
BUY LINK:
The Disappearing Act: The Impossible Case of MH370
MY THOUGHTS
I found this story fascinating. The research done by the author is methodical, speaking to governments, fishermen, and everyone in between that could hold a piece of this jumbled jigsaw of real events and the people that purposely mislead the world and the grieving families.

On the outside looking in it was like a David Copperfield magical extravaganza because it had that now you see it now you don't scenario, but it lacked the finish, it has never been found. That is the whole point though there was nothing, no black boxes, no debris and no bodies dead or alive. The pilot's last message was to air control signing off before moving into the next one, but it simply disappeared. No distress call, no passengers making goodbye calls to family, just gone.

Although this is a true story about the whereabouts of flight 370 don't think for one minute that it is just full of facts and figures, yes there is a lot of technical information and a lot of statements from governments, but there are also times that it is so tense. There have been people made to retract statements of what the saw and much worse.
The author bears all about governments and leads me to the most believable explanation possible. What price can be placed on these lives? I feel so much heartbreak for these families of the victims that have no conclusion to this. It is an outstanding account from this author, the research is extensive and seems like it became all-consuming to find out the truth. Exceptional.
I wish to thank Net Galley and the publisher for an e-copy of this book which I have reviewed honestly.
ABOUT THE AUTHOR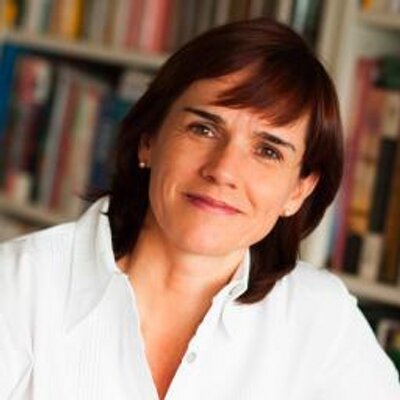 Florence de Changy is an award-winning foreign correspondent for Le Monde, covering the Asia-Pacific area. She has also worked for Radio France and RFI on their current affairs segments. She is based in Hong Kong.
Twitter: @FChangy