Firstly I wish to thank Tracy Fenton of Compulsive Readers for inviting me on the Blog Tour for City of Spies by Mara Timon
ABOUT THE BOOK
LISBON, 1943: When her cover is blown, SOE agent Elisabeth de Mornay flees Paris. Pursued by the Gestapo, she makes her way to neutral Lisbon, where Europe's elite rub shoulders with diplomats, businessmen, smugglers, and spies. There she receives new orders – and a new identity.
Posing as wealthy French widow Solange Verin, Elisabeth must infiltrate a German espionage ring targeting Allied ships, before more British servicemen are killed.
The closer Elisabeth comes to discovering the truth, the greater the risk grows. With a German officer watching her every step, it will take all of Elisabeth's resourcefulness and determination to complete her mission.
But in a city where no one is who they claim to be, who can she trust?
BUY LINK:
City of Spies: Who can you trust in this gripping debut thriller?
MY THOUGHTS AND REVIEW
I am totally bowled over with this story, it is courageous, emotional and brings out the best and worst of people on both sides of the second world war.
Elisabeth de Mornay is working for the British Secret Service in Europe in 1944 when she has to flee. She isn't a woman that easily blends in society being five feet ten inches tall and strikingly attractive but she works her assets to her advantage whenever she can. She is the most likeable of characters so I had an instant connection to her which made the story even more intense. She puts herself into situations that she feels will make a difference to the war. Her personal connections are to some pretty high ranking officials from the British side, which could endanger her even more if they were to be discovered.
I literally read this book cover to cover in one sitting and the world just had to carry on without me. From opening the book it was tense, daring and exciting. She is a people person who is brilliant at the roles she plays but her emotions are for real. I loved how the characters were brought to life, some that raised the hairs on the back of my neck in terror, while others I swooned over.
I really loved that the author created her characters as people, not divided on different sides of the war not making them good or bad because of where they had been born. This is one of the best best of this type of story that I have read. It felt real. Oh wow! there had better be a follow up to this, I have been left with an OMG feeling that really needs a fix very soon! Awesome, give me more!
ABOUT THE AUTHOR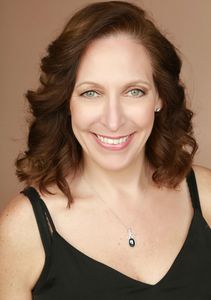 I've always been fascinated with history, and while watching a BBC documentary on WW2 a few years ago, I began to think "what if…" I followed one "what if" after another until my first book began to emerge.
A New York-born, London-based, self-declared citizen of the world, I write commercial espionage thrillers set during WW2. While both my characters and novel are fiction, they are based, as much as possible, on what was really happening at the time.
I'm represented by James Wills of Watson, Little and am delighted that Bonnier Zaffre published my debut novel, City of Spies, in Sept 2020.
Twitter: @MaraTimon