BOOK DESCRIPTION
A parent's worst fear is realised when seven-year-old Libby Hallforth goes missing at a funfair; no witnesses, no leads, and no trace. Months later, human remains are found, but they're too old to be Libby. It's the tip of a gruesome iceberg – bodies, buried in pairs, carefully laid to rest in a ritualistic manner. For D I Jake Porter and DS Nick Styles, the trail for Libby is cold, and everyone is a suspect. Nobody can be trusted, including the Hallforth family. Libby's chances of being found alive are fading fast, along with Porter's chances of stopping a killer before they strike again.
BUY LINK:
All That Is Buried: Your next white-knuckle read (Porter and Styles Book 3)
HERE ARE MY THOUGHTS AND REVIEW
When seven-year-old Libby is at the funfair with her parents it only takes a couple of minutes of leaving her to fetch a coffee for her to disappear. No-one can remember seeing her or anyone that was acting strange. DI Jake Porter and DS Nick Styles are put on the case but after months of investigating the case and no leads, it has gone cold.
A desperate TV reconstruction is broadcast to help jog peoples memories of the night. When a woman reports seeing the little girl in the park, the police are quickly on the scene. The girl has gone but what they find is a well-tended burial ground on a small island in the park, which contains pairs of children, under beds of roses. Libby isn't one of them.
This is the third book in this series, which is set in London, but it is my first encounter with this very likeable pairing of detectives. I would love to read the first two books just because this was so darn good not because I felt that there was anything lacking. Loved their determination of not shelving Libby's disappearance for the now high profile case that is hitting the front page news.
This is one sick man though, as the author takes you into his disturbed mind. Very sad but at the same time very deadly. Each story peels away to find another underneath it, making it one that keeps you glued to every page. Desperate times call for desperate measures with an unintended deal with the devil that made me shudder. Brilliant how it all came together in the end, totally caught me out. Highly recommended.
HERE, IS A LITTLE ABOUT THE AUTHOR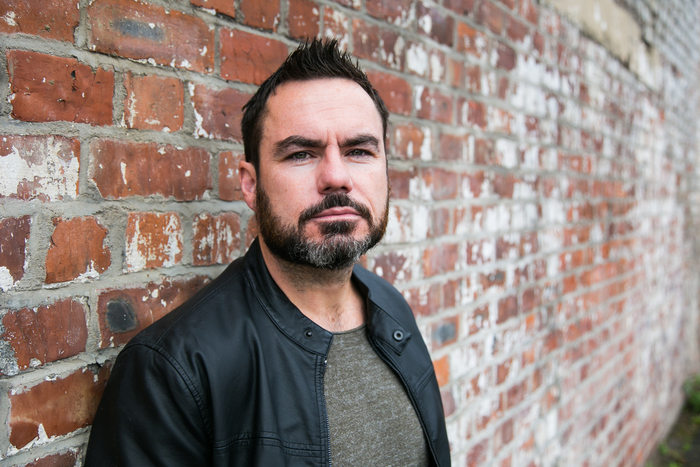 Robert Scragg had a random mix of jobs before taking the dive into crime writing; he's been a bookseller, pizza deliverer, Karate instructor and Football coach. He lives in Tyne & Wear, is a founding member of the North East Noir crime writers group.
AUTHOR LINKS:
Twitter: @robert_scragg