BOOK DESCRIPTION
Jane's daughter is a good girl. What is she hiding?
When thirteen-year-old Savannah Hopkins doesn't come straight home from school, as she always does, her mother Jane immediately raises the alarm.
Leading the investigation is Detective Natalie Ward whose daughter Leigh is the same age as Savannah. Soon Natalie's worst fears are confirmed when the teenager's broken body is found in nearby shrubland.
Evidence points towards a local recluse, but just as the net is closing around him, one of Savannah's friends, Harriet, is reported missing.
As Natalie delves into the lives of both girls, she soon discovers a sinister video on their phones, daring the girls to disappear from their families for 48 hours.
But Natalie isn't quick enough for this killer, and she is devastated to find Harriet's body on a fly-tip a day later.
Caught up in the case, she takes her eye off her own daughter and when Leigh goes missing after school she knows she must be in terrible danger. The clock is ticking for Natalie. Can she catch this killer before her little girl becomes the next victim?
This gripping rollercoaster of a read will have you up in the small hours turning the pages. Fans of Angela Marsons, Rachel Caine and Robert Dugoni will love The Dare.
BUY LINK:
The Dare: An absolutely gripping crime thriller (Detective Natalie Ward Book 3)
HERE ARE MY THOUGHTS AND REVIEW:
It is such a huge step for children to move into their teens, classing themselves as a grown-up and thinking they know everything but it is a nightmare for the parents. When Savannah Hopkins doesn't come home after school her mum knows there is something really wrong and phones the police. What begins hopefully as a young girl just being at a friends turns into a murder investigation when her body is found.
The case really hits Detective Natalie Ward pretty hard, having a daughter the same age herself. It isn't long before a second girl goes missing too and the urgency to find her increases with every passing minute. The only thing is that everyone is keeping quiet, no-one wants to dob on a mate.
The killer makes appearances in short sharp chapters drip-feeding small tip bits of his deadly serious game. The chapters unfold to give an insight into both the killer and the girls and the way they interact with each other. The price they will pay to be one of the popular girls.
The number of suspects grows in this breeding ground of red herrings but Natalie Ward chips away until she gets that tiny breakthrough that opens up a totally new terrifying lead.
Carol Wyer creates the perfect balance of Natalie's work and home life, where she is facing tremendous pressures from both. When both begin to overlap it puts her into new shoes, giving her a different perspective to the case.
I love how the author can make all her characters lift from the paper and feel so real, a super talent. This story has a very modern theme which I am sure will put many a shiver through many parents. I was kept guessing right to the end as to who the killer was. An excellent storyline, brilliant insights too into the families of the victims. Super series.
HERE IS A LITTLE ABOUT THE AUTHOR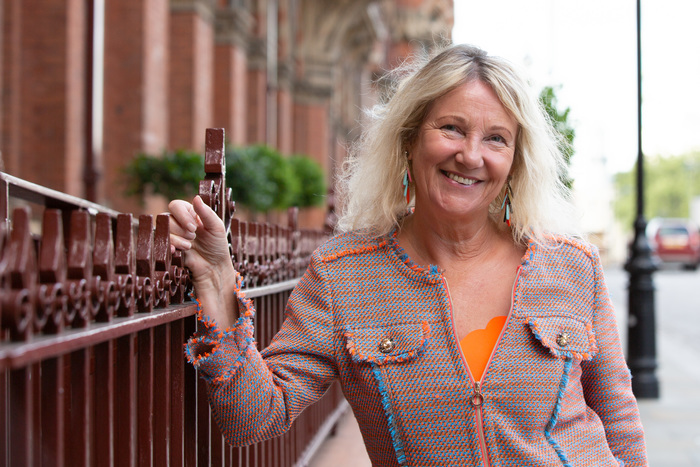 Carol E. Wyer who also writes as Carol Wyer is an award-winning author whose humorous books take a light-hearted look at getting older and encourage others to age disgracefully. More recently she has chosen to write for the "dark side" and embarked on a series of thrillers, starting with the gripping best-seller, Little Girl Lost.
Her book Grumpy Old Menopause won The People's Book Prize Award for non-fiction 2015.
Carol has been interviewed on numerous radio shows discussing 'Irritable Male Syndrome' and 'Ageing Disgracefully' and on BBC Breakfast television. She has had articles published in national magazines 'Woman's Weekly' featured in 'Take A Break', 'Choice', 'Yours' and 'Woman's Own' magazines and for The Huffington Post.
Carol is a signed author with Bookouture and Delancey Press.
AUTHOR LINKS:
Twitter: @carolewyer
Website