Firstly I wish to thank Emma Dowson of Virgin Media for inviting me on the Blog Tour for SNEGUROCHKA by Judith Heneghan
BOOK DESCRIPTION
Kiev 1992. Rachel, a troubled young English mother, joins her journalist husband on his first foreign posting in the city. Terrified of the apartment's balcony, she develops obsessive rituals to keep their baby safe. Her difficulties expose her to a disturbing endgame between the elderly caretaker and a local racketeer who sends a gift that surely comes with a price. Rachel is isolated yet culpable with her secrets and estrangements. As consequences bear down she seeks out Zoya, her husband's fixer, and the boy from upstairs who watches them all.
Home is uncertain, betrayal is everywhere, but in the end there are many ways to be a mother.
BUY LINK:
HERE ARE MY THOUGHTS AND REVIEW
This is an extraordinary story set in Kiev in 1992 not long after the Ukraine has gained its independence from Russia. The country is out on a limb with fresh food being a luxury that few can afford. Black marketeers thrive selling illegally obtained fruit and vegetables from the still contaminated areas that surround the Chernobyl disaster that happened in 1986 when a nuclear accident occurred. In its wake babies were still being born with terrible deformities or even still-born.
Lucas a BBC radio journalist had moved out to Kiev to work on a new project and the story begins with his wife Rachel and their baby son Ivan joining him in the thirteenth storey apartment with balcony. Rachel has compulsive disorders that control her life, from counting, to rigid routines that she feels she must follow or her baby will die.
Although Rachel is welcomed into the social group that Lucas belongs to she is quite isolated because no-one else has a baby. The residents of Kiev look on with disdain because of her relaxed western ways to their traditional methods. The thought of bringing a baby into such a harsh place seeming insane to the local residents. Elena, the caretaker of the apartment block where Rachel lives, only speaks Russian and Rachel only English, what begins as a battle of wills turns into quite something else.
There is a strong circle of characters that eventually become very central to Rachel's life, from a Mafia boss that takes an interest in her and Ivan to Zoya, her husband's 'fixer', Elena the old caretaker and Stepan a street boy.  All of them with their own secrets and problems. They are an unlikely band of companions that are brought together because of their isolation and personal problems. I grew to love each of these broken characters.
This is a gritty story that strips emotions and fears to their ultimate exposure while I became entwined in each of these people's lives. The tough weren't as tough and the weak had more strength than I thought they could ever have. Beautifully written I was captivated by the harsh conditions of this country and its people.
I wish to thank Virgin Media for a e-copy of this book which I have reviewed honestly.
HERE IS A LITTLE ABOUT THE AUTHOR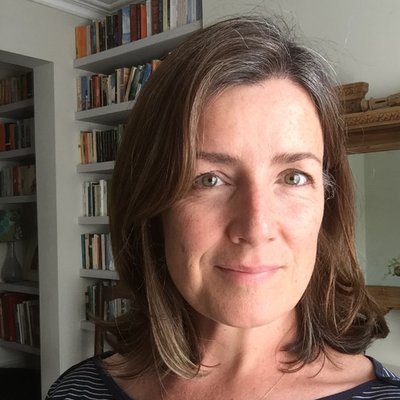 Judith Henegan is a writer and editor. She spent several years in the Ukraine with her husband and Russia with her young family in the 1990's and teaches creative writing at the University of Winchester
AUTHOR LINKS:
Twitter: @JudithHeneghan