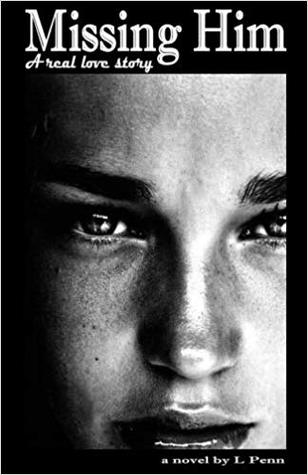 BOOK DESCRIPTION
The much maligned and misjudged, Emery Pearson, sits facing prison therapist, Dr Susan James, in order to make a last ditch attempt to win her freedom after the chance of happiness with the only man she ever loved is cruelly cut short, in this roller-coaster tale of passion told through revealing flashbacks. Contains adult themes.
BUY LINK:
Missing Him: A real love story
HERE ARE MY THOUGHTS AND REVIEW
What an incredible story this is! There are two distinctive time lines running through the book, both told by Emery Pearson, one present day where she is serving a 12 year prison sentence, the other as flash backs of what she is telling prison therapist Dr Susan James about the relationship she had with Jack Charles, her lover, her partner and her soul mate since school.
From the start I had no idea why Emery was serving such a long sentence, so I was jumping to conclusions at every new chapter. She had already served five tough years of regularly getting beaten up in prison, which she had literally just accepted. Keeping herself to herself she played her cards close to her chest, letting no-one get close to her or find out about the skills she really had. She was a lost soul, or half of it anyway, Jack had been the other half.
The flashbacks follow Emery and Jack from the day they met. Emery was stunning, a girl who grew into a woman who both men and women were attracted to but she was totally unaware of it. Jack was the perfect other half that worshipped her. Their story is one of extremes, pain and pleasure, love and hate, but a faithfulness to each other that was totally endearing. I loved their success and cringed at bouts of jealousy that reared its head.
The author created a perfect balance between the time lines and as the past began to catch up with the present day. I didn't know if I wanted to find out what had happened between them. I didn't want to know how or why Jack had been killed. I just knew that what ever had happened Emery played a hand in it. It is really hard not to get emotionally involved in this love story because true love it was. Do have the tissues ready. There is someone for everyone, they were the perfect match. Perfect ending.
Now a warning! This book won't be for everyone. There are graphic scenes of violent sex acts between Emery and Jack but I also have to say here that this is consensual between the pair, if anything Emery is the one that has to reign back more than Jack. Punching, biting and the use of objects. They experimented even if it didn't always have the results they thought they would get, it was what made these two halves tick. So you need an open mind, this happens in real life, people do seek this life out. Their choice and well in the story Emery and Jack were a pretty perfect match for each other, not just sexually but in life. 
HERE IS A LITTLE ABOUT THE AUTHOR
Hi, all you authors and readers out there, I am new to this publishing world so I am still finding my feet. Believe it or not, I'm so busy writing I don't have a current photo but will be uploading one shortly. Have to get someone to take a shot of my non-photogenic mug first.
Anyway, I started writing stories as a kid, like most of us do, and during secondary school I received a commendation for a special story I penned which I later turned in to my first full-length novel. In the Eighties I wrote nine books tackling controversial subjects and still do today as my first self-published work, Spilling Blood, drew film production interest.
So, I penned my second novel, Missing Him, and my writing this book has been a real love affair indeed. I enjoy not knowing where my characters are taking me and yet they reveal a something not even I ever foresaw.
From Toni Simms and Rebecca Hayes, to the enigmatic Emery Pearson, I cannot wait to find who will enter my head next to tell me to pen their revelatory story.
Now middle-aged and forever battling life's challenges, I keep on growing and learning, and here's to hoping you out there enjoy my style of writing.
AUTHOR LINKS: