BOOK DESCRIPTION
Bryony Masters has been looking for her long-lost sister, Hannah, for years, but when their father has a stroke her search takes on new urgency. So when primetime game show, What Happens in France, puts a call-out for new contestants, Bryony spots the ultimate public platform to find her reality TV-obsessed sister, and finally reunite their family.
With the help of handsome teammate Lewis, it's not long before she's on a private jet heading for the stunning beauty of rural France. With a social media star dog, a high maintenance quiz host and a cast of truly unique characters, Bryony and Lewis have their work cut out for them to stay on the show and in the public eye.
Yet as the audience grows and the grand prize beckons they find that the search that brought them together may just fulfil more than one heart's wish…
This heartwarming romantic comedy of friendship, family and laugh-out-loud adventures is perfect for fans of Kirsty Greenwood, Colleen Coleman and Marian Keyes.
What readers are saying about What Happens in France:
"Left me with tears in my eyes and wanting more. A hilarious and touching tale." Sue Watson, author of Love, Lies and Lemon Cakes
"Fantastique and frivolously funny – but for goodness sake, read with a box of tissues!… A sensational story that will sweep you up in spontaneity, sympathy and endless smiles." Isabella May, author of Oh What a Pavlova and The Cocktail Bar.
BUY LINK:
What Happens in France: A laugh out loud romantic comedy that will touch your heart
HERE ARE MY THOUGHTS AND REVIEW
This is very much a relaxing and light-hearted read that creeps up on you after you finish the book to think about certain aspects much deeper. Bryony is looking for her long-lost sister after their father's health takes a dive. Each time Bryony returns home it is her sister's name that her father calls out before he sees her. An accident that happened years ago caused Hannah to run away from home now Bryony will do anything to bring her family back together again and that includes getting herself on a game show  to take place in France, to create as much publicity as she can to find her.
As with any game show the contestants are a mixed bag of eccentric characters to others that see this as an opportunity to achieve life changing status with a healthy bank balance to set them up. The contestants are placed into couples to perform tasks each day, with the winners gaining air time to talk to the public. Although the story is centred round Bryony there are some amusing challenges where the contestants will go to any length to win.
The story line at times drops back to the past to fill in what had happened all those years ago, which is quite heart breaking, but it highlights the workings of a teenage mind and how they see the world. I found myself cheering on some of the other contestants as their reasons for being there surfaced. As the contestants are living in a 'Big Brother' type of on the fly on the wall show, they of course form all types of relationships, including romance. It is a story that is so easy to relate to with its comparison to many of todays game shows on television.
An all round entertaining read that made me laugh and get behind the good guys besides making me think about what really matters in life.
HERE IS A LITTLE ABOUT THE AUTHOR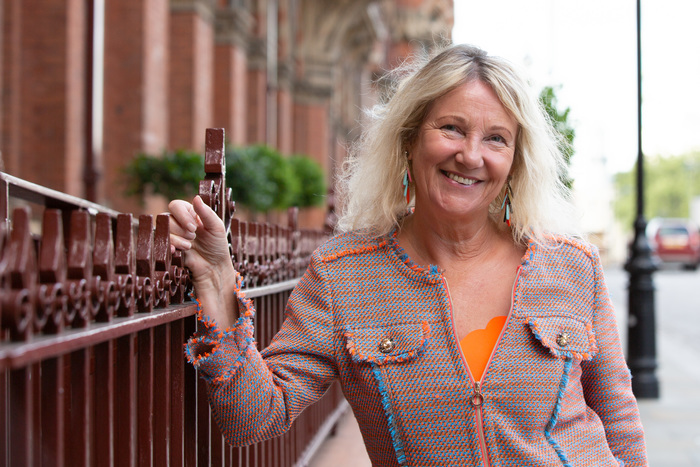 Carol E. Wyer who also writes as Carol Wyer is an award-winning author whose humorous books take a light-hearted look at getting older and encourage others to age disgracefully. More recently she has chosen to write for the "dark side" and embarked on a series of thrillers, starting with the gripping best-seller, Little Girl Lost.
Her book Grumpy Old Menopause won The People's Book Prize Award for non-fiction 2015.
Carol has been interviewed on numerous radio shows discussing 'Irritable Male Syndrome' and 'Ageing Disgracefully' and on BBC Breakfast television. She has had articles published in national magazines 'Woman's Weekly' featured in 'Take A Break', 'Choice', 'Yours' and 'Woman's Own' magazines and for The Huffington Post.
Carol is a signed author with Bookouture and Delancey Press
AUTHOR LINKS:
Website