BOOK DESCRIPTION
Imagine you could erase grief.
Imagine you could remove pain.
Imagine you could hide the darkest, most horrifying secret.
Forever.
Young Emmett Farmer is working in the fields when a strange letter arrives summoning him away from his family. He is to begin an apprenticeship as a Bookbinder—a vocation that arouses fear, superstition, and prejudice among their small community but one neither he nor his parents can afford to refuse.
For as long as he can recall, Emmett has been drawn to books, even though they are strictly forbidden. Bookbinding is a sacred calling, Seredith informs her new apprentice, and he is a binder born. Under the old woman's watchful eye, Emmett learns to hand-craft the elegant leather-bound volumes. Within each one they will capture something unique and extraordinary: a memory. If there's something you want to forget, a binder can help. If there's something you need to erase, they can assist. Within the pages of the books they create, secrets are concealed and the past is locked away. In a vault under his mentor's workshop, rows upon rows of books are meticulously stored.
But while Seredith is an artisan, there are others of their kind, avaricious and amoral tradesman who use their talents for dark ends—and just as Emmett begins to settle into his new circumstances, he makes an astonishing discovery: one of the books has his name on it. Soon, everything he thought he understood about his life will be dramatically rewritten.
BUY LINK:
HERE ARE MY THOUGHTS AND REVIEW
This story began as intriguing, not fast, just enough to get its hook into me and reel me in real slow, that feeling of you are lost in the story, in a good way that is. Emmett doesn't come from a stand out family so when a letter arrives that summoned him to become a Bookbinder he cannot refuse. There is mystery and intrigue surrounding the Bookbinders but not in a good way. Emmett had only worked in the fields and now suffered an illness but he was drawn to this strange world. Now I am thinking of the making of the books in the physical sense and this does of course come into it but in this story of  fantasy which means that there is much more to it.
Imagine all the tragic things that have happened in your life, then imagine if they could be taken away and transferred into your personal book to be kept in a safe place so that you can go on with life not remembering any thing of them. Sounds pretty cool but sometimes we learn from our mistakes  and sometimes it helps us to become better people or simply deal with the tragedies in life. Emmett  has a gift but he doesn't know it yet, he also has a secret. Seredith teaches Emmett the beauty of books, their care and nurturing but Emmett itches to know more about the room he is forbidden from.
The story dips back to another time in Emmett's life and the fairy story type relationship of him, his sister Alta and the mysterious Lucian Darnay. This is sort of the prequel to the first part of the book that fills in all the whys? and hows? that I felt were missing. It is a story of betrayal, friendship and love.  The icing on the cake of this book that blossomed from being a bud to stunning bouquet of barbed wire.
I fell in  love with the story as I wanted to click my heels and make dreams come true. It made me want to boo and hiss, cheer and cry. Bridget Collins had me firmly hooked and pulled on board. Every fairy story has its innocents and its villains and this story definitely had both. It was dark and menacing and beautiful. A real good versus evil story that swept me away.
This is a long book but well worth the journey that it took me on alongside Emmett.
I wish to thank NetGalley and Harper Collins UK for an e-copy of this book which I have honestly reviewed.
HERE IS A LITTLE ABOUT THE AUTHOR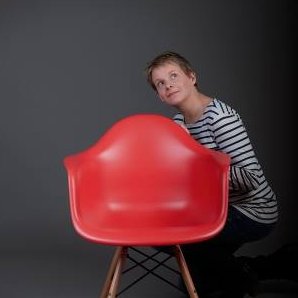 Bridget Collins trained as an actor at the London Academy of Music and Dramatic Art after reading English at King's College, Cambridge. She is the author of seven acclaimed books for young adults and has had two plays produced, one at the Edinburgh Fringe Festival. THE BINDING is her first adult novel.
AUTHOR LINKS:
Twitter: @Br1dgetCollins
http://www.thebindingbook.com/