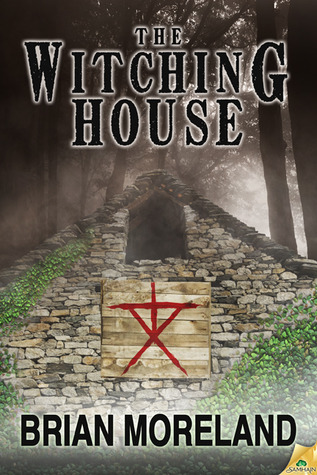 BOOK DESCRIPTION
"Some houses should be left alone. "
In 1972, twenty-five people were brutally murdered in one of the bloodiest massacres in Texas history. The mystery of who committed the killings remains unsolved.
Forty years later, Sarah Donovan is dating an exciting man, Dean Stratton. Sarah's scared of just about everything – heights, tight places, the dark – but today she must confront all her fears, as she joins Dean and another couple on an exploring adventure. The old abandoned Blevins House, the scene of the gruesome massacre, is rumored to be haunted.
The two couples are about to discover the mysterious house has been waiting all these years, craving fresh prey. And down in the cellar they will encounter a monstrous creature that hungers for more than just human LINKflesh.
BUY LINK:
The Witching House: A Horror Novella
HERE ARE MY THOUGHTS AND REVIEW
This maybe a novella but it packs one almighty punch. When Dean takes his new girlfriend Sarah for night out it isn't on your standard date of a nice meal and quiet pint at the pub. Dean is a thrill seeker and he has arranged a double date adventure to an abandoned house  where 25 people were massacred 40 years ago.
The two couples are to break in and map the place for other thrill seekers to have a safe route to follow for the future. To say Sarah isn't impressed is a gross understatement. The mansion type house hadn't been a house for your run of the mill families, it had been a coven of witches and now a much darker malevolent form is waiting for anyone that dares to entre.
This is definitely a what goes bump in the night read with a lead into the story from the past and massacre to the macabre present day. There are plenty of ways to kill an intruder especially if the killer has the supernatural on their side.  I really liked the  couple of surprises and twists as they really threw me, nice touch. The story is very graphic from the start to end so be prepared for lots of blood and gore, all which I felt was justified. A real horror that is action all of the way!
HERE IS A LITTLE ABOUT THE AUTHOR

Brian Moreland writes dark suspense, thrillers, and horror. His books include DEAD OF WINTER, SHADOWS IN THE MIST, THE WITCHING HOUSE, THE DEVIL'S WOODS, THE VAGRANTS, DARKNESS RISING, and coming soon DARK NEEDS, an expanded collection of short stories. Brian loves hiking, world travel, watching movies and sports, and spending time with family.
AUTHOR LINKS:
Twitter: @BrianMoreland
Website