This is part of my NetGalley catch up.
BOOK DESCRIPTION
One girl found dead. Another girl gone…
Long shadows danced on the tin walls. Inside the trunk lay Carrie Miller, wrapped in plastic, arms folded across her ribcage, lips sealed tight forever…
When, a girl's body is found at a Midlands storage unit, it is too decomposed for Detective Robyn Carter to read the signs left by the killer.
No one knows the woman in blue who rented the unit; her hire van can't be traced. But as the leads run dry another body is uncovered. This time the killer's distinctive mark is plain to see, and matching scratches on the first victim's skeleton make Robyn suspect she's searching for a serial killer.
As Robyn closes in on the killer's shocking hunting ground, another girl goes missing, and this time it's someone close to her own heart.
Robyn can't lose another loved one. Can she find the sickest individual she has ever faced, before it's too late?
An utterly gripping and darkly compelling detective thriller that will have fans of Robert Dugoni, Angela Marsons and James Patterson hooked from the very start. You will not guess the ending!
BUY LINK:
The Missing Girls: A serial killer thriller with a twist (Detective Robyn Carter crime thriller series Book 3)
HERE ARE MY THOUGHTS AND REVIEW
I must admit that I do have my set routine for reading Carol Wyer's novels. All doors and windows locked, curtains drawn (if dusk) lights fully on and an emergency supply of chocolate next to me, just to sooth the tough moments because there will be plenty!
The first chapter just creeped me out, a young woman petrified, dazed and wanting her mum in a totally dark room, for me, was enough to make me well up but then a noise. Bloody hell, I was ready for dialling 999 myself! All I could think was lordy I hope it's quick because you aren't going to see chapter two!
The chapters that follow are all dated and numbered as Day one, Day Two, giving the whole sequence of events that follow an urgency to find out, where, why and who someone if targeting these young women, that seem to have nothing in common. The thing that really got me, was the sheer pleasure that the killer feels. Well really more than pleasure, more a gloating at the victims suffering and savouring every second until their death. Wow did it bring down the temperature in my lounge!
Detective Robyn Cater is up way past her neck in this novel, with a new boss to win over, bodies of dead girls turning up in the most unlikely places and missing girls that seem to be running out of time.  Nothing obvious seems to link them. Of course no-one can work 24 hours a day so she tries to relax and find some sort of escape from the terrible things that some people do to each other.
This is a very modern story which to be honest feels like it could really be bubbling somewhere before it explodes. Carol Wyer to me is a people watcher as I can imagine her going out choosing her characters from the crowds of shoppers or in a cafe, the ones  she sees in everyday life because that is how real the characters feel. They aren't cardboard, each one seems like a little bit of someone you know, even the ones that are on the brink of trying to cope with situations that aren't in their control.
This is a story that will make you look at the people you live with and wonder just what goes on behind the tap, tap of fingers on key boards and phones. A fabulous story of other people…………….. I hope!
I wish to thank NetGalley and Bookouture for an e-copy of this book which I have reviewed honestly.
HERE IS A LITTLE ABOUT THE AUTHOR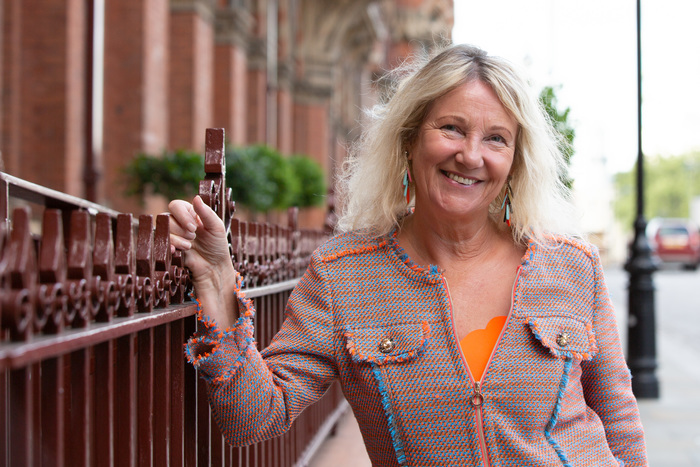 Carol E. Wyer who also writes as Carol Wyer is an award-winning author whose humorous books take a light-hearted look at getting older and encourage others to age disgracefully. More recently she has chosen to write for the "dark side" and embarked on a series of thrillers, starting with the gripping best-seller, Little Girl Lost.
Her book Grumpy Old Menopause won The People's Book Prize Award for non-fiction 2015.
Carol has been interviewed on numerous radio shows discussing 'Irritable Male Syndrome' and 'Ageing Disgracefully' and on BBC Breakfast television. She has had articles published in national magazines 'Woman's Weekly' featured in 'Take A Break', 'Choice', 'Yours' and 'Woman's Own' magazines and for The Huffington Post.
Carol is a signed author with Bookouture and Delancey Press.
AUTHOR LINKS:
Twitter: @carolewyer
Website