BOOK DESCRIPTION
Nick Geary, jaded clan leader of human guardians, the Keepers, is doomed to love a human woman who's forgotten him, time after time, for thirteen years: Libby Klink, a skittish accountant who's as terrified of her recent and strange intuitions as she is of her mundane existence.
When Nick is ordered by the clan's guiding force to seek Libby's help in defending the clan against enemy Betrayers, romance sizzles as the pair forms an unlikely alliance in their desperate search to discover the key to the clan's salvation—which Libby alone holds.
But a haunting secret could cost Nick everything, and in a race against time, both will be forced to choose between their hearts and duty. Can their love, and the clan, survive, or will the very forces that drew them together ultimately destroy them?
BUY LINK:
The Keeper (Crossing Realms Book 1)
HERE ARE MY THOUGHTS AND REVIEW
This is the first book in the series and it definitely got its foot in the door. I really enjoyed reading this book because it takes place in our present day world. Watchers, Keepers and Betrayers walking among us mere mortals while we go about our lives unaware of the influence and control they can have on us. While Betrayers are sort of like unseen whispers encouraging us to do bad things, the Keepers are the counter balance that encourage good deeds. Betrayers are pretty wicked and can drain Keepers not only of their energy but life itself. Watchers are doing exactly that, watching and guiding the Keepers.
We, as humans, encounter these guardians and destroyers every day but as soon as they leave us we forget them which is rather heart breaking for a Keeper called Nick Geary, who over the last 13 years has fallen head over heels in love with Libby Klink. Major events have taken place in Libby's life, her mum dying a few years earlier and her dad just six months ago. There has been in shift inside her and the mixed up woman she was is definitely changing.  Libby is in a sort of limbo neither fully human or a guardian. Could she be the key to saving both worlds?
This is a paranormal romance story where Nick, who has faithfully waited for Libby for 13 years, finally gets his love returned, so there is a little bit of sex in this book which is described but it isn't a constant feature. Libby comes into her own when they both feel a bad energy near by. There is a lot happening in such a short book which kept me entertained but not over powered with it either. The story is easy enough to grasp and follow.
Libby is very much like a cocoon that is slowly evolving, especially now that she has Nick to guide her. Not everyone is quite sure of her yet though. An entertaining read which leaves a solid base for book 2.
HERE IS A LITTLE ABOUT THE AUTHOR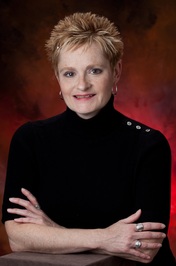 Raised on a down home blend of Johnny Cash, Jack London, Sherlock Holmes, the Steelers, and all things small town, Rebecca feels blessed to have grown up in a close knit, fun loving and artistic family. Her mother, a voracious reader and scratch cook, and her father, an entrepreneur, English teacher and lover of literature, taught Rebecca and her brother to work hard, aim for the stars, and live life.
With music, books and laughter as constant companions, she grew up working, cooking and eating in the family's restaurant business. A certified book and hoagie junkie, Rebecca thrives on live music, mysteries and the outdoors. She's a cheddar enthusiast, lover of cats, teddy bears, hot coffee, cold beer, thunderstorms, the blast of a train's whistle, the change of seasons, country roads, woodpeckers, spoon rings, cool office supplies, and the Food Network.
She's a sucker for a happy ending, and strives to write the kind of stories she loves to read—those featuring authentic, edgy and vulnerable characters, smack dab in the middle of action that explodes from page one.
Careers, past and present, include freelance writing, accounting, mother, problem solver, doer and head bottle washer.
AUTHOR LINKS:
Website
Twitter