BOOK DESCRIPTION
TO A MAFIA BOSS, BLOOD MATTERS MORE THAN ANYTHING…
EVEN MORE THAN THE SON HE SPENT FIFTEEN YEARS RAISING AS HIS OWN.
When a DNA test reveals an accidental hospital baby-switch fifteen years prior, two teenage boys find their lives upside down and their futures uncertain. Against his will, Nicholas Cooper is abruptly transplanted from his idyllic vineyard home to the crime-ridden streets of Providence. His biological father — none other than notorious crime boss Vinnie "Cocktails" Merlino — has big plans to retake control of Cuba's once-flourishing casino scene… and those plans include his rightful heir standing by his side.
As Nick grows ever more deeply enmeshed in Vinnie's violent underworld, he unwittingly becomes the focus of a Central Intelligence Agency investigation, led by new recruit Hannah Summers. From the colorful streets of Havana to the snow-capped trails of upstate New York… through blood rites, flying bullets, Belizean jungles, and family betrayals… BLOOD SONS poses the ultimate question of nature versus nurture.
Does the blood in your veins determine the man you'll become?
You can't choose your family… Sometimes, they choose you.
BUY LINK:
HERE ARE MY THOUGHTS AND REVIEW
Well this was one hell of a mess! As if  mixing up two babies up at the hospital when they were born weren't bad enough, no, the worst thing was one, now 15-year-old, had been raised on a vineyard  while the other by a crime boss that ruled the streets of Providence and beyond! Neither boy wanted to move but Vinnie Merlino was determined to have his rightful heir, ruling his ever-growing violent empire, by his side.
Oh I knew that there was going to be so much trouble, your own child hitting those raging testosterone years is a battle in itself  but hell dealing the financial and cultural changes too, not to mention the feeling of this stranger robbing your life was just like sitting on a keg of gun powder! These boys/young men should have had a mutual bond of understanding but whoa! it was like they fed of each others hatred. It was so heart breaking.
To be honest I really felt sorry for Rocco being pushed aside by the man that he had called dad for 15 years for a hopefully 'better model'. The rejection must have hit him hard besides losing all the wealth, girls and booze, he hadn't been denied anything and everyone respected him, ok feared his 'dad',  now he lived on a farm with chores! Nicholas didn't want his life either, only his girl. Anger, jealousy and rage festered in them both.
Having read David Liscio's first novel last year it was a pleasant surprise to find Hannah and Decker back on the scene. Nicholas could at last be their way in to Vinnie's Kingdom and his final fall down.
David Liscio certainly gives his readers something to get their teeth into as far as the emotional stakes go which he has done in true style but not many authors can get near to what he does best, because boy can he deliver a top-notch read where gangland mobsters and mafia are concerned. Where the Boss rules, and I mean is like King in his kingdom, then his men are willing to protect him with their lives, do what ever he asks and to be honest have a closeness with his kin probably more than the Boss has himself. David Liscio generates it all in this fuelled fast thriller. Brilliant read!
HERE IS A LITTLE ABOUT THE AUTHOR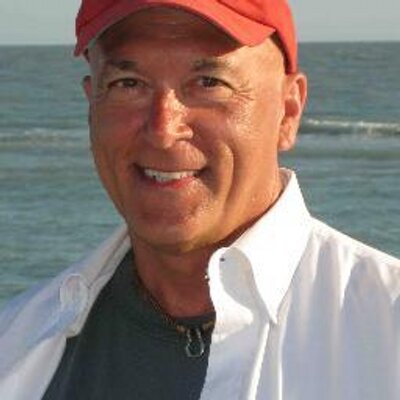 DAVID LISCIO is an international, award-winning photojournalist whose lengthy experience covering crime stories led to the writing of the Amazon crime fiction bestseller Deadly Fare, a serial killer thriller.
An investigative reporter, David's work has appeared in dozens of magazines and newspapers. The recipient of more than 20 journalism honors, his feature stories have earned first-place awards from the Associated Press, United Press International and many regional news media groups. He has reported extensively on organized crime in both the United States and abroad, in addition to writing about environmental and military subjects.
David is an avid sailor, outdoorsman and adjunct college professor. A father of two, he lives with his wife and dog on the Massachusetts coast, where he is a volunteer firefighter and Ocean Rescue team member.
David's second novel, BLOOD SONS, is available now.
AUTHOR LINKS:
Twitter: @DavidLiscio