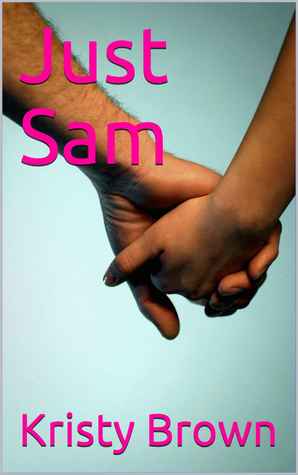 BOOK DESCRITPION
All Sam dreams of is being the next big tennis champion.
But when she suffers a great loss at such a young age, she finds it hard to believe in herself.
She becomes so scared of losing people that she hides her feelings to protect her heart.
Will she ever let anyone close enough to truly love her?
She never realised, her toughest match would be against life itself.
Buy Link:
HERE ARE MY THOUGHTS AND REVIEW
Nothing is set in stone, you may make plans but there are so many factors that are too unpredictable and unstable that we don't control that can affect them. Sammy's mum had always encouraged her daughter to play tennis and without a doubt she definitely had talent that with the right coaching could have possibly seen her at Wimbledon one day. But when Sammy's mum became ill with cancer and died Sammy simply couldn't carry on without her. Her sister and father dealt with the death in their own self-destructive ways,  leaving Sammy's feelings to fester in a mind that couldn't cope either.
This is a very well crafted story that sort of shouts 'you are not on your own' as its characters face so many issues of growing up through teenage years often facing adult problems. It is difficult to lose a parent at any age but to see that parent suffer through a terrible illness and die is such a heart wrenching experience that deprives a child of love, encouragement and support at a vulnerable and impressionable time.
Sammy has to face bullying, relationships and learning that it is ok to live her life without feeling sad and guilty without her mum and to try to connect with her dad and older sister and grieve together. Sammy isn't the only one having problems as she discovers but don't think for one minute that this book is all doom and gloom because it isn't.
There are some lovely characters in this story and chapters that made me smile as little chinks were chipped away for Sammy to find her way, as well as others in the story. There is such a lot of very relevant topics touched on of problems that teens go through. It makes for pretty good teenage reading where I feel sure they could connect with a lot of the characters. Very well written on some difficult subjects besides a cracking engrossing story line in its own right!
HERE IS A LITTLE ABOUT THE AUTHOR
Hi I'm Kristy and I live in the U.K. I have always written short stories and poetry. I went to university to study acting which I loved, but my real passion has always been writing. So now I write the kind of stories I would have wanted to read when I was a teen. "Kiera's Quest-Awakenings" is my first ebook. There will be four in the series. I have written the chapters like scenes in a film, with the action cutting to different characters. It's fast paced! Book two-"Sacrifices" came out August 2012(Muse It Up Publishing) Book three, "Perceptions," was released in May. Book four, the last, was out Feb 2014. My YA contemporary romance book, "Just Sam," Is available on Amazon in print & on Kindle. "Summer's End," a YA Paranormal series will be out shortly with 'Muse It Up Publishing.' My dream is to have them in print someday! I love reading YA angels,vamps etc. I love my kids and hopefully one day they will enjoy my crazy tales!xx
AUTHOR LINKS
Website
Twitter