BOOK DESCRIPTION
Rebecca is left shattered and broken.
Weighed down by grief, she struggles to cope from day to day, shutting herself away from those closest to her. Nightmares disrupt her sleep and memories confuse her as she chases after something she will never catch.
Just as things are finally starting to go right and she can glimpse a way forward, shadows from the past return to haunt her once more, threatening to destroy her tenuous grip on reality.
It's not just Rebecca they are after though as those she holds dear also find themselves in harm's way.
Will she be able to figure out what is going on before it's too late?
Buy Link:
by Fiona Wilson
HERE ARE MY THOUGHTS AND REVIEW
Now before I start, this is a series that must be read in order, so if you haven't done already, read Hearts in Danger first. This book carries on seamlessly from the terrible tragedy in book one. I am not going to go into what has gone on as it would spoil the book.
The characters are carried through into this book and developed more, with questions that I had in my mind being answered as the story progressed. My opinions changed about some of them the more I got to know them. It is a very emotional journey and when you think that finally things are on the up and there is a light at the end of the tunnel for Rebecca, Bang! the past is beginning to repeat itself in the most horrific way.
Fiona Wilson delivers an edgy story that made me keep looking over my shoulder when ever I was out and I found that I kept putting myself in Rebecca's place and asking myself what I would do. There are many surprises in the story that have now left me so desperate for the third book. Fingers crossed it won't be long.
HERE IS A LITTLE ABOUT THE AUTHOR
I am a Scottish lass born and bred, grew up in Ayrshire now live in Bonnybridge. An avid reader as a child, my love of books has grown with me. I am a blogger, although I am currently taking an extended break, a reviewer and a beta reader. I am a huge supporter of indie authors, and still can't quite believe I'm about to join such an amazing group of people.
I work full time as a nanny in Edinburgh. To break the monotony of rush hour traffic I occasionally find myself daydreaming on my way home. It was during one of these journeys that the idea for Hearts in Danger came to me. Knowing I had to get the story out of my head I took part in Nanowrimo 2015. By the end of the month I had not only written over 50,000 words, I had surprised myself by sticking to it every single day.
In 2016 I once again participated in Nanowrimo, writing book two in the trilogy, Healing Hearts. It published in June 2017.
What happens next, who knows? Wherever this journey takes me, though, I will be forever grateful for the help and support I have had along the way from family, friends, bloggers, reviewers and authors alike.
AUTHOR LINKS:
Twitter
OTHER BOOK IN THE SERIES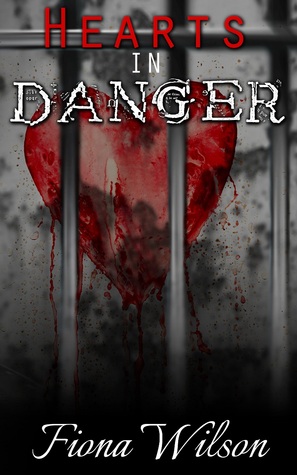 Buy Link: