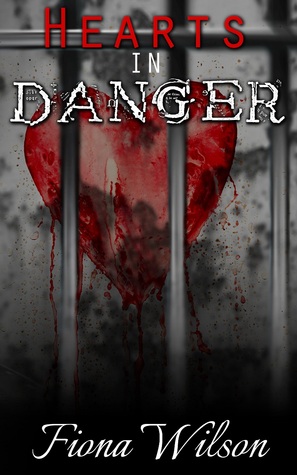 BOOK DESCRIPTION 
Rebecca believes there is good in everyone, even though it may be hidden in some more than others. She also believes in love at first sight, yet has never managed to find it.
In one fell swoop she has the chance to prove both of her theories right, but fate has something more in store for her. Can she hold on to the happiness she has found?
A romantic suspense story which finds Rebecca going on a journey she couldn't have imagined, taking her from running a kids craft class to helping run classes in a male prison.
Book 1 in a trilogy.
Buy Link:
by Fiona Wilson
HERE ARE MY THOUGHTS AND REVIEW
Rebecca was pretty much living the dream. She had her foot on the first rung of the home owner ladder and loved the job she did each day. Rebecca taught crafts to young children, and parents would take it in turn to lend a hand, only one parent over stepped the mark and it resulted in her losing her independence and moving back in with her mum and dad.
The story dips back into Rebecca's early life being brought up as an only child and gives some insight into her relationship with her parents. An accident she becomes involved in brings her a new start again and a chance to find happiness but fate sometimes has a different plan.
I really enjoyed this book, it has an unusual setting for quite a bit of the story and some characters that gave me a really uneasy feeling about them. Normally I take all the people as being good and pick at them until I am left with the rotten apple but with this one it was a matter of deciding which one was more rotten than the rest. A pretty cool concept.
The story unravels well, dripping in the tension and suspicion at regular intervals until it is ready to well and truly erupt and it goes up like Mount Vesuvius!
I blew a little hot and cold towards Rebecca, as at times I felt she was a little nieve and  immature, but Chris I was intrigued by. There is certainly more that I want to know about him. This is a really good first novel that has left me wanting to find out about the last couple of hours in the story from other people.  Rebecca is going to have to toughen up somewhat to face whatever is coming in the second book. Yikes!
HERE IS A LITTLE ABOUT THE AUTHOR
I am a Scottish lass born and bred, grew up in Ayrshire now live in Bonnybridge. An avid reader as a child, my love of books has grown with me. I am a blogger, although I am currently taking an extended break, a reviewer and a beta reader. I am a huge supporter of indie authors, and still can't quite believe I'm about to join such an amazing group of people.
I work full time as a nanny in Edinburgh. To break the monotony of rush hour traffic I occasionally find myself daydreaming on my way home. It was during one of these journeys that the idea for Hearts in Danger came to me. Knowing I had to get the story out of my head I took part in Nanowrimo 2015. By the end of the month I had not only written over 50,000 words, I had surprised myself by sticking to it every single day.
In 2016 I once again participated in Nanowrimo, writing book two in the trilogy, Healing Hearts. It published in June 2017.
What happens next, who knows? Wherever this journey takes me, though, I will be forever grateful for the help and support I have had along the way from family, friends, bloggers, reviewers and authors alike.
AUTHOR LINKS:
Twitter