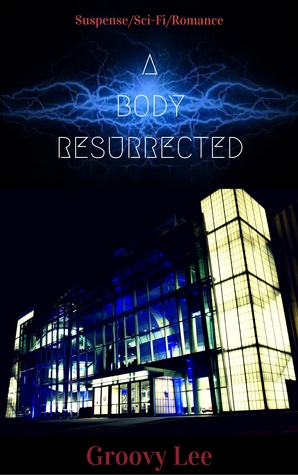 BOOK DESCRIPTION
Sixteen year-old Mira is an Egyptian girl who lives a quiet life in her small village in Lower Egypt 3303 B.C.E. But two visitors from the planet Aut are about to change that. The first "flying metal" that whips across the sky carries a murderous plague by the name of Demen. The second one that follows, brings a bounty-hunter named Weir. Against her father's wishes, Mira becomes Weir's accomplice in his mission to apprehend Demen before another woman dies by his hands.
But there's a problem: Demen is now a powerful Pharaoh in the city of Sharkura. Will apprehending him cost Weir and Mira their lives?
Almay, California, USA, twenty-first century:
Tina Leggs oversees the artifacts and exhibits of the Graham-Arlee museum. She has no idea that the mummy exhibit that's drawing huge crowds, is the same Demen that her ancestor, Mira, bravely faced centuries ago.
Demen is no longer a powerful Pharaoh. Now, he's nothing more than a museum exhibit since he was discovered in the Valley of the Kings. But a rare occurrence will give him life once more. And his desire to kill the misery known as woman is as strong as ever.
Enter Q, a second bounty-hunter sent from Aut to capture him. Like Mira, Tina has been cast into the role of ally to this handsome visitor. Amid the destruction Demen is causing, and the risk to their lives to stop him, they realize their deep love for one another.
But, will she leave her family on Earth for the sake of that love?
HERE ARE MY THOUGHTS AND REVIEW
This book has a little of everything, from space travellers, to serial killers, from ancient Egypt to modern USA with a love story thrown in too.
Demen is a criminal, a space traveller that has fled his own plant and found earth. The year is 3303 B.C.E. the lives of quite a few Egyptian families will never be the same. Demen is a serial killer and soon leaves a string of victims in his wake. When Weir, a bounty-hunter from Aut arrives a young 16 year-old girl called Mira is more than willing to help him. Weir shares with Mira stories of his own world and shows her technology that is centuries away from the time she lives in.
They believe they have solved the problem but years later a force of nature brings Demen back from the dead and another bounty hunter called Q is sent to hunt him down again.  The story has jumped to a very modern city in the USA and a new assistant Tina, a distant ancestor of Mira. The more they hunt down this killer and the closer Q and Tina become.
I really enjoyed the connections between the past and present day, not only because Mira and Tina were related but because of the Egyptian theme. In the second modern-day story, a lot of the chapters are set round a museum and the Egyptian artefacts there. There was a sweet romance going on too, the sort of once in a life time stuff that you feel if they don't get together now then there wouldn't be anyone again.   I also liked the  look into the future, with items which did feel plausible.
The whole story had a good flow with it, it wasn't a complicated story and not over long. All in all an entertaining story which I feel would be enjoyed by someone in their teens, especially with the age of the female leads.
HERE IS A LITTLE ABOUT THE AUTHOR
I live in the deep south where the number four has two syllables. I somehow did not acquire that distinct Southern accent, but I am accustomed to expressions of "Yall", "Ain't", and when I'm really mad–"Ain't gonna!".
I live with my Queen and best friend who happens to be my daughter. Writing is my passion; it keeps me sane. I write clean Suspense and Romantic/Suspense/Thrillers with six books published so far.
One of my novels, 'Cause She's A Good Girl', was featured on a popular Nashville Talk Show and given a Highly Recommended by BookWoman.
My favorite time of the year is tennis season. When The French Open, Wimbledon, and the US Open are airing, you won't find me—unless you know where my 53" television set is. I'm also an avid reader, gardener, and I have an expensive habit of collecting crystal. Did I mention I'm addicted to bottled tea?
I like interacting with other authors and readers on just about any subject. Thanks to all of you who have added me to their list of authors they are fans of. I'm so honored! And I love when people friend me:) I'm not a big fan of Facebook or Twitter, but I invite you all to email me with your suggestions or questions.
You can contact me here on Goodreads or atreyhu3333@att.net.
Website