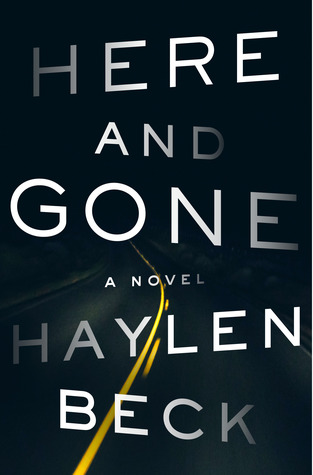 BOOK DESCRIPTION
Here and Gone is a gripping, wonderfully tense suspense thriller about a mother's desperate fight to recover her stolen children from corrupt authorities.. It begins with a woman fleeing through Arizona with her kids in tow, trying to escape an abusive marriage. When she's pulled over by an unsettling local sheriff, things soon go awry and she is taken into custody. Only when she gets to the station, her kids are gone. And then the cops start saying they never saw any kids with her, that if they're gone than she must have done something with them… Meanwhile, halfway across the country a man hears the frenzied news reports about the missing kids, which are eerily similar to events in his own past. As the clock ticks down on the search for the lost children, he too is drawn into the desperate fight for their return.
HERE ARE MY THOUGHTS AND REVIEW
There is a saying, "Hell hath no fury like a woman scorned". Well believe me if you think a woman can loose the plot a bit over a bloke just think of the uncontrollable force that would be released if she was fighting for her children.  This is the stuff that nightmares are made of so be prepared for an adrenaline rush that a pace maker would struggle to keep under control. Welcome to Silver Water and Sheriff Whiteside.
I don't think I have come down yet from reading this book, OMG what an incredible journey. Audra Kinney was on the run with her two young children Sean 10 and Louise 3 from her abusive wealthy husband and controlling mother-in-law, a nightmare of a relationship that she had been trapped in. Now she had the chance of escaping New York and making a life with her children with a little help from a friend that lived in California. She got as far as Arizona.
Who the hell would even consider believing that she hasn't done away with her two kids, especially with her seedy background and then ranting on accusing the Sheriff and his Deputy of taking her kids. The whole darn town hated her, no correction, with newspaper coverage the whole darn state hated her.
This is such a must read thriller, that will tie your stomach in knots and make you want to kill. This story is told through many voices some heart breaking and others full of greed but the most terrifying are told through internet messages, these are chilling and haunting. The author delivers hope and despair in the same sentence playing with every emotion and pushing anyone sane to the brink of madness in this story. It is a race against time but there is still the odd good guy ……………..
I wish to thank Netgalley and Vintage Books for an ARC of this novel which I have chosen to review.
HERE IS A LITTLE ABOUT THE AUTHOR
Haylen Beck is the pen name of internationally prize-winning crime writer Stuart Neville. Writing under his own name, Stuart won the LA Times Book Prize for his debut novel and received critical acclaim for his Serena Flanagan detective series set in Belfast. His Haylen Beck novels are set in the US and inspired by his love of American crime writing.