HERE IS THE BOOK DESCRIPTION
When a violent storm hits Graveyard Falls, it unearths the unimaginable: skeletons of teenage girls, each dressed in white and holding a candle. It's clear to FBI agent Beth Fields that this is the work of a long-standing killer—but could it be the one she escaped years ago? She has no memory of the man who held her captive and murdered her friend. But even though someone was jailed for the crime, she's always feared that the real killer is still out there…waiting and watching.
Ian Kimball never believed his stepfather was guilty of Beth's kidnapping or the slaying of two local girls. Now Graveyard Falls' Sheriff, he's determined to catch the true perpetrator. And when more young women go missing, he realizes he needs Beth's help. She is nothing like Ian expected, and everything he desires. But if they have any hope of finally ending the killer's reign of terror, Beth and Ian will need to put everything aside, including their past, their mistrust, and their growing attraction… 
HERE ARE MY THOUGHTS AND REVIEW
It was one tragic event that changed two young peoples lives and moulded them into choosing their careers in law enforcement. One to get justice for her friend that she knew had been murdered and finally piece of mind for herself and the other to prove that his step father was innocent of that crime and had been sent to prison for it. Fifteen years later a tornado and subsequent floods uncovered a burial site of young girls, this would bring the unlikely couple together to investigate the case. A case that both of them had more than a professional interest in.
Wow loved this story which was so very heart breaking from the beginning. One of those that you need to know but are at times hesitant to turn the page when you know it isn't going to be a good outcome. The pairing of FBI Agent Beth Fields and Sheriff Ian Kimball was always going to be interesting. Would they both be able to keep objective or would they push for the outcome they hoped for?
As far as the characters go the most normal people are Beth and Ian and lets face it they have been pretty messed up. So what you do get is plenty of really dodgy people to make you jump to conclusions. I wouldn't like to live next to any of them, shiver down spine. How do people decide to live like this? Now this is a Romance Suspense novel and although there is far more of the suspense (which is brilliant) I really did enjoy the romance side too.
This is the third novel in the series which I was unaware of until I came to post my review. I found that it hasn't spoilt my reading it as a stand alone because the information supplied by the author was more than ample. Only thing is I really need to read the first two now.
Highly recommended. Contains violence and more than a little kissing (not at the same time). I received this ARC from Netgalley and Montlake Romance and I have chosen to review this book
HERE IS A LITTLE ABOUT THE AUTHOR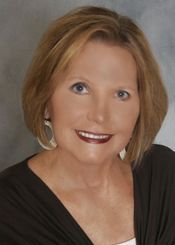 USA Today Bestselling and award-winning author Rita Herron fell in love with books at the ripe age of eight when she read her first Trixie Belden mystery. Although she wanted to be a writer then and actually scrawled her first novel at age twelve, she didn't think real people grew up to be writers, so she became a kindergarten teacher instead. Ten years ago, she traded her classroom storytelling and puppets for a computer and now writes so she doesn't have to get a real job.
Having sold over fifty books to date, she enjoys spinning spine-tingling romantic suspense tales filled with murder, mayhem, and spicy romance as well as sexy romantic comedies. Rita Herron currently writes romantic suspense for Harlequin Intrigue and she's writing dark, gritty romantic suspense thrillers for Amazon Montlake.
RITA HERRON IS ON TWITTER @ritaherron