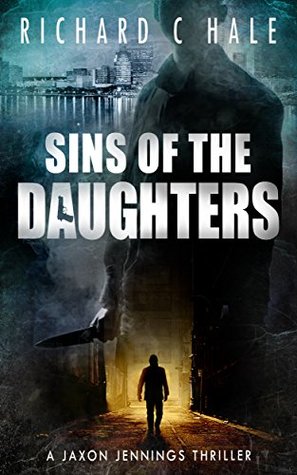 BOOK DESCRIPTION
Our Sins Define Us.
Or do they?
Jaxon Jennings, private eye and brand new father, sees the world in a new light. One where he and his wife, Victoria, can raise their young daughter sheltered from the sins of this world, from his own sins and past mistakes. He has responsibilities and priorities. He has a new life. And his daughter Michelle is the center of it.
So, when a prominent local business owner—who had hired Jaxon for his private investigative services—ends up with his throat cut, the victim of a killer whose methods seem familiar to a case Jaxon had put to bed over twenty years ago, Jaxon's past, once again, rears its ugly head to haunt him.
Reynolds Maubry, a psychopath who used a short, curved blade to take his victims' lives, was serving a life sentence in Virginia. Jaxon had seen to that as a young homicide detective in Washington DC. Maubry's methods were distinct and the evidence he left behind, unique. So, how could he be in sunny north Florida, taking lives again?
A copycat could be the only answer. But when Jaxon discovers that things are not as neat and tidy as they seem, he must face the mounting evidence that he and his family are in danger. And from a place he would never have suspected.
Jaxon badly wants to live this new life. But he can't escape his past sins. To keep himself and his family safe, he must sin again. But who will survive?
HERE ARE MY THOUGHTS AND REVIEW
I came across Richard C Hale and Frozen Past, the first of the Jaxon Jennings thrillers, in June 2014 and I was really blown away with it, since then I have become a huge fan of Richard Hale and all of his novels and have them read before the ink has time to dry. Sins of the Daughters is the forth book in the series.
So much has happened since I originally met Jaxon Jennings and can't believe that this is only book 4 as I feel I have a life time of memories with him, an old friend that tragedies seem to follow. Jaxon is now very much a doting father and understandably very protective of his family but his world and sanity are shattered when an old adversary is released from prison, after serving 18 years, and now a technicality makes him a free man. A free man that lives not too far from Jaxon and a new wave of murders that are the identical unique calling card of Reynolds Maubry. Jaxon is determined to take him down this time so that he stays down.
Richard Hale often plays with his readers and if you have read his books you will find characters playing cameo roles in other novels too. His compelling characters also make for compelling reading. If you have read this series you will understand why Jaxon can be brutal at times, as there has always been a need to protect those he loves, an haunting lesson that will never go away.
I wish to thank Richard C Hale for including me in his Street Team. It is a privilege to be part of them. I have chosen to leave this review.
 HERE IS A LITTLE ABOUT THIS AUTHOR
Richard C Hale has worn many hats in his lifetime including Greens Keeper, Bartender, Musician, Respiratory Therapist, and Veteran Air Traffic Controller. You can usually find him controlling Air Traffic over the skies of the Southeastern U.S. where he lives with his wife and children
You can contact him on twitter @Richard_C_Hale
OTHER BOOKS BY RICHARD  C HALE
Also check out the Blank series. A boy born without a face
A free down load at the moment, loved this series Book 1 of 3
There are other books too from this author check them out on the web address I have given above on contact.
The first three novels of the Jaxon Jennings novels can be purchased as a set for only 99p for a very limited time.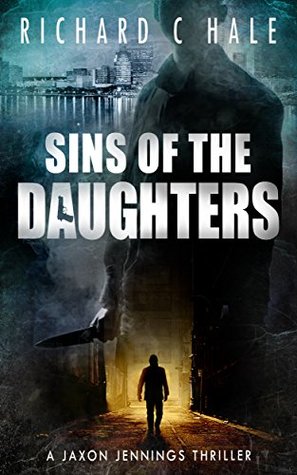 This novel can be purchased for only £1.99 at Amazon
HAPPY READING!