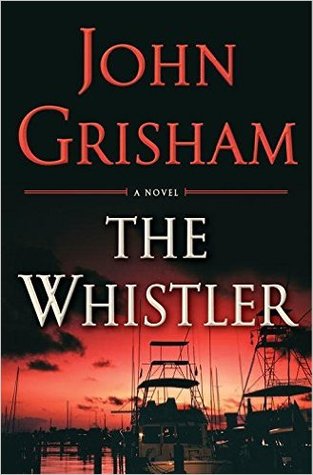 BOOK DESCRIPTION
We expect our judges to be honest and wise. Their integrity and impartiality are the bedrock of the entire judicial system. We trust them to ensure fair trials, to protect the rights of all litigants, to punish those who do wrong, and to oversee the orderly and efficient flow of justice.
But what happens when a judge bends the law or takes a bribe? It's rare, but it happens.
Lacy Stoltz is an investigator for the Florida Board on Judicial Conduct. She is a lawyer, not a cop, and it is her job to respond to complaints dealing with judicial misconduct. After nine years with the Board, she knows that most problems are caused by incompetence, not corruption.
But a corruption case eventually crosses her desk. A previously disbarred lawyer is back in business with a new identity. He now goes by the name Greg Myers, and he claims to know of a Florida judge who has stolen more money than all other crooked judges combined. And not just crooked judges in Florida. All judges, from all states, and throughout U.S. history.
What's the source of the ill-gotten gains? It seems the judge was secretly involved with the construction of a large casino on Native American land. The Coast Mafia financed the casino and is now helping itself to a sizable skim of each month's cash. The judge is getting a cut and looking the other way. It's a sweet deal: Everyone is making money.
But now Greg wants to put a stop to it. His only client is a person who knows the truth and wants to blow the whistle and collect millions under Florida law. Greg files a complaint with the Board on Judicial Conduct, and the case is assigned to Lacy Stoltz, who immediately suspects that this one could be dangerous.
Dangerous is one thing. Deadly is something else.
HERE ARE MY THOUGHTS AND REVIEW
From the first page I was intrigued by this taster of the novel. I really liked the different angle that it took, Lacy Stolz is an investigator for the Florida Board on Judicial Conduct. Lacy is in fact a lawyer and knows her way around the system and how it works better than most. Hugo is her partner. I immediately gelled with this pair that not only had a great working relationship but also a brilliant friendship on a personal level. Their roles were normally pretty straight forward but what they were facing was huge, the investigation into a High Court Judge that appeared to be playing high stakes with the big boys in crime.
As you would expect from John Grisham this makes quite a read, a story that you feel yourself fall further into the more pages you turn. I loved the shift in the main characters when on and off duty especially Lacy. There is a build of tension in the book as Lacy and Hugo are faced with major decisions that once put into motion can not be reversed. A big question is will it put their own lives at risk?
I wish to thank Netgalley for a copy of this novel that I have chosen to review after reading
HERE IS A LITTLE ABOUT THE AUTHOR
"Long before his name became synonymous with the modern legal thriller, he was working 60-70 hours a week at a small Southaven, Mississippi law practice, squeezing in time before going to the office and during courtroom recesses to work on his hobby—writing his first novel.
Born on February 8, 1955 in Jonesboro, Arkansas, to a construction worker and a homemaker, John Grisham as a child dreamed of being a professional baseball player. Realizing he didn't have the right stuff for a pro career, he shifted gears and majored in accounting at Mississippi State University. After graduating from law school at Ole Miss in 1981, he went on to practice law for nearly a decade in Southaven, specializing in criminal defense and personal injury litigation. In 1983, he was elected to the state House of Representatives and served until 1990.
One day at the DeSoto County courthouse, Grisham overheard the harrowing testimony of a twelve-year-old rape victim and was inspired to start a novel exploring what would have happened if the girl's father had murdered her assailants. Getting up at 5 a.m. every day to get in several hours of writing time before heading off to work, Grisham spent three years on A Time to Kill and finished it in 1987. Initially rejected by many publishers, it was eventually bought by Wynwood Press, who gave it a modest 5,000 copy printing and published it in June 1988.
That might have put an end to Grisham's hobby. However, he had already begun his next book, and it would quickly turn that hobby into a new full-time career—and spark one of publishing's greatest success stories. The day after Grisham completed A Time to Kill, he began work on another novel, the story of a hotshot young attorney lured to an apparently perfect law firm that was not what it appeared. When he sold the film rights to The Firm to Paramount Pictures for $600,000, Grisham suddenly became a hot property among publishers, and book rights were bought by Doubleday. Spending 47 weeks on The New York Times bestseller list, The Firm became the bestselling novel of 1991.
The successes of The Pelican Brief, which hit number one on the New York Times bestseller list, and The Client, which debuted at number one, confirmed Grisham's reputation as the master of the legal thriller. Grisham's success even renewed interest in A Time to Kill, which was republished in hardcover by Doubleday and then in paperback by Dell. This time around, it was a bestseller.
Since first publishing A Time to Kill in 1988, Grisham has written one novel a year (his other books are The Firm, The Pelican Brief, The Client, The Chamber, The Rainmaker, The Runaway Jury, The Partner, The Street Lawyer, The Testament, The Brethren, A Painted House, Skipping Christmas, The Summons, The King of Torts, Bleachers, The Last Juror, and The Broker) and all of them have become international bestsellers. There are currently over 225 million John Grisham books in print worldwide, which have been translated into 29 languages. Nine of his novels have been turned into films (The Firm, The Pelican Brief, The Client, A Time to Kill, The Rainmaker, The Chamber, A Painted House, The Runaway Jury, and Skipping Christmas), as was an original screenplay, The Gingerbread Man. The Innocent Man (October 2006) marks his first foray into non-fiction.
Grisham lives with his wife Renee and their two children Ty and Shea. The family splits their time between their Victorian home on a farm in Mississippi and a plantation near Charlottesville, VA.